A capital of gastronomy and the art of fine living, Mougins is a charming town in the Alpes-Maritimes department of France's Provence-Alpes-Côte d'Azur region. Located inland from the Côte d'Azur, this little town of atypical charm, with its very strongly rooted medieval and artistic history, and due to its climate, its cultural and gastronomic dynamism and its geographical location close to the cities of both Cannes and Grenoble and the town of Grasse, offers an exceptional living environment.
A town of gastronomy
A member of the French organisation "Ville et Métiers d'Art" since 2011 for its gastronomy, Mougins is famous for the Provençal style cuisine served in its approximately 40 restaurants.
Each year for the past 13 years, the well-known "Les étoiles de Mougins" international gastronomy festival has seen chefs from across the whole of France invited to the town to present and showcase a wealth of Provençal culinary specialities to the public (represented by more than 40,000 visitors in 2018).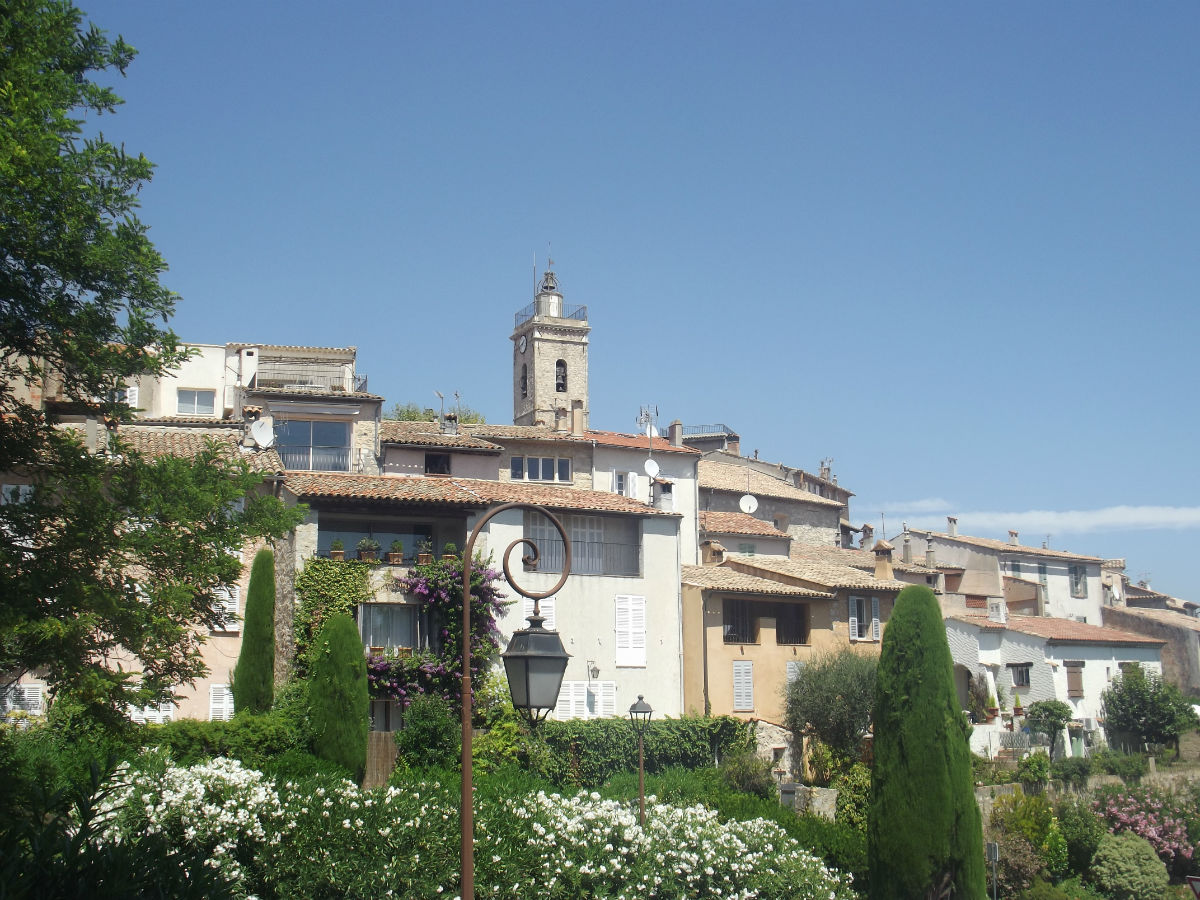 The festival also features cookery lessons and an international competition for young chefs titled "les Espoirs de Mougins" (lit. Hopes of Mougins). To raise awareness of French gastronomy internationally, Les étoiles de Mougins became an itinerant festival in 2019 and was held in the town of Pietrasanta in Tuscany, Italy.
Chefs taking part in the festival helped to promote and represent the Côte d'Azur and the skill and savoir-faire of French gastronomic chefs abroad. The festival returns to Mougins in 2020 to pay homage to the Meilleurs Ouvriers de France (a French national competition for craftsmen and women). Due to take place on the 6 and 7 June, it will be presided over by famous chef Jacques Maximin, who has had Michelin-starred status for the past forty years.
The MACM museum
A harmoniously coloured town of art and creativity offering unparalleled light and luminosity, Mougins has been visited by many famous personalities from the world of culture over the years, all of which have left their mark on its history. In fact, numerous artists have stayed in this little town of serene and inspiring Provençal charm at one time or another. Christian Dior, Edith Piaf, Jacques Brel, Catherine Deneuve, Man Ray, Paul Eluard, Cocteau and Picasso – who spent the last 15 years of his life living in Mougins – are just some of the names to mention.
Located right at the heart of the town, the Musée d'Art Contemporain de Mougins has a permanent exhibition on display and holds temporary exhibitions throughout the year. Inaugurated on 10 June 2011, the museum was founded and set up by Christian Levett, a businessman with a passionate interest in ancient art.
The permanent collection contains, amongst other things, works (i.e. drawings, sculptures and paintings) by artists such as Picasso, Matisse, Rodin, Cézanne, Dali, Andy Warhol and Chagall, as well as a collection of ancient Roman, Egyptian and Greek objects (such as weapons and armour – the largest collection in the world – sculptures, vases, jewellery, etc.). In total, there are more than 700 neoclassical, modern and contemporary artistic pieces on display. The Provençal charm of Mougins today still attracts large numbers of artists to set up their studios or galleries in the town, including some of international repute.
Gardens and the park
Mougins is a medieval village of typically Provençal charm sitting surrounded by woods and forest on the flank of a mountain. With its many green spaces, its luxuriant vegetation, its pine, olive and cypress trees and its location inland from the Côte d'Azur, it offers the benefit of a calm, peaceful and relaxing living environment.
Measuring around 1,400 acres in area, Parc de la Valmasque, which lies between the towns of Valbonne and Mougins, offers a well-preserved natural setting in which to enjoy all kinds of outdoor activities.
With its many paths and trails, it provides opportunities for both young and old alike to enjoy activities out in nature. Walking paths, a network of mountain bike trails, bridleways, botanic walks, playgrounds, conservation awareness raising… This country park divided into four sectors is home to an exceptional range of fauna and flora.
The Étang de Fontmerie, a superb 12-acre aquatic enclave, is a veritable Provençal treasure of preserved biodiversity and unspoilt beauty. Featuring the largest colony of lotus flowers in Europe and bordered by several acres of meadows, this exceptional place is home to more than sixty species of birds.
Why move to Mougins ?
To move to Mougins is to opt for a remarkable quality of life in well-preserved natural surroundings. With its year-round sunny climate and rich range of culture and gastronomy, Mougins offers a living environment combining culture with the art of fine living.
Exhibitions, shows, dance, music: this history-drenched town with its very well-preserved medieval heritage is unquestionably a dynamic place with a rich range of culture and art to offer. Its geographical location is also an undeniable advantage.
Lying 15 minutes from the beaches of Cannes (and its famous film festival), 10 minutes from the town of Grasse, and less than an hour from the nearest ski resort, Mougins offers the peace and tranquillity of a remote, out-of-the-way living environment combined with close proximity to highly vibrant and dynamic cities/towns and a wide range of leisure facilities, both in summer and winter alike.
Additionally, this floral town, with its charming and typically Provençal little pedestrianised streets, also has magnificent panoramic views out over the Bay of Cannes to offer.
Investing in a villa in Mougins
Due to its geographical location and the quality of life it offers its inhabitants, France's most Michelin-starred town represents a judicious choice where investing in a villa is concerned. Located on the former "Route Napoléon" and close to both the cities of Cannes and Grenoble and the town of Grasse, Mougins is a characterful and prestigious town offering internationally renowned gastronomic savoir-faire and set in well-preserved, unspoiled natural surroundings.
There are superb houses and villas available for sale in several districts in the town. You can find a selection on john-taylor.com. The very well-preserved Medieval village will delight those who love ancient buildings and architecture. The more modern districts contain luxury properties set in magnificent Mediterranean gardens.
Standing surrounded by woods and forests, Mougins is a town with superb views out over an exceptional panoramic Provençal landscape to offer.
As host to an internationally famous annual gastronomic festival, and with a daily offering of exhibitions and shows in a well-preserved Medieval setting, Mougins is quite definitely a town of art and culture. Located close to the famous park of Valmasque and just a few miles from Cannes and the town of Grasse, as a place to live Mougins offers geographical convenience combined with the comfort of the Provençal climate and the calm tranquillity of a well-preserved and unspoiled natural environment.