A jaw-dropping location in the heart of French Polynesia, Rangiroa is situated northwest of Tahiti, and just 400m from its better known cousin, Bora Bora. A glorious spot, known for being one of the world's greatest scuba diving destination with its 240 islets which punctuate 110 miles of ocean – one of the biggest atolls in the world.
Location: Rangiroa Atoll
Rangiroa Atoll is a superb spot for scuba diving, encircling the a deep, blue lagoon. The lagoon is so immense it could fit the island of Tahiti inside it. The abundance of tropical sea-life surrounding Rangiroa including dolphins, manta rays, turtles, sharks and whales make some timely appearances, to the delight of some of the island's lucky guests.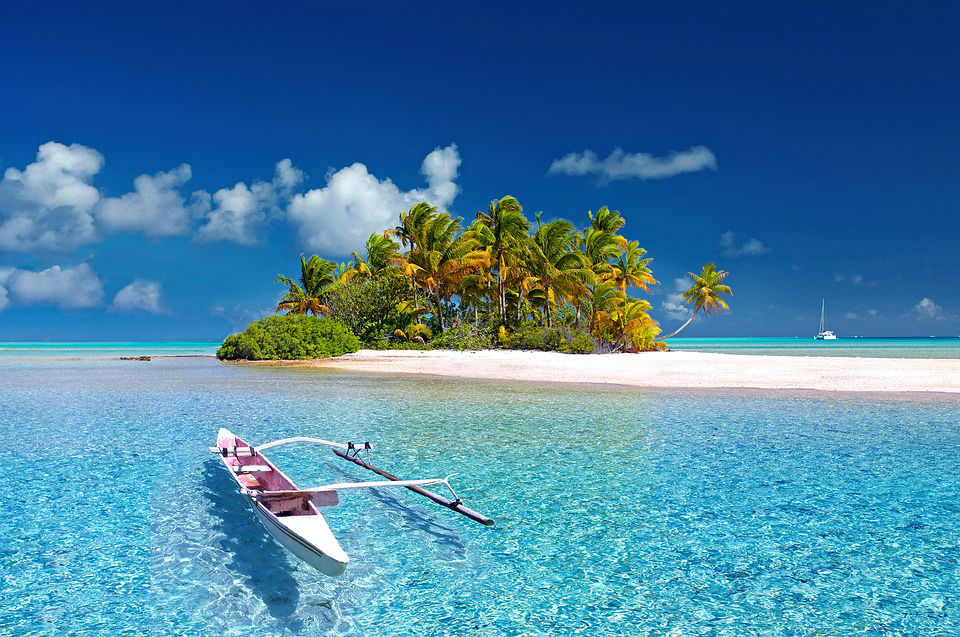 In addition to the scuba diving, the island offers much more to discover and do. Check out the 'pink sand beach' a beautiful spot which makes for an enviable Instagram post. Go scuba diving in the coral gardens and swim with rainbow fish, turtles- and if you're feeling brave – you can even swim with sharks, the small and friendly variety of course. There are also boat trips to enjoy, and the chance to learn canoeing, paddle boarding or surfing – the possibilities for outdoor and water-sports are endless in Rangiroa.
Choose an hotel with comfortable accommodation
After a tiring day of scuba diving or snorkelling in the coral gardens, accommodation with a relaxing ambiance, hot water, and a sumptuous bed is much welcomed by the guests of Rangiroa. Many visitors to the island will also opt for accommodation with their own cooking facilities, with fresh fish readily available to cook from home this makes for a tempting option for the foodies among us!
Find a lovely hotel next to the beach
Finding a hotel close to the beach isn't difficult in the picturesque islet of Rangiroa, surrounded by its endless gorgeous coastline. The lagoon's prolific marine wildlife is just minutes away from all accommodation across Rangiroa, picking one that suits your tastes is the only decision you'll have to make.
Through the tourists eyes it's a seemingly quiet place of the beaten track, but to the locals Rangiroa is a big city with all the amenities you could wish for. You'll find a collection of small, locally run shops, gourmet restaurants, and even a vineyard for the wine lovers to sample the locally made produce. Most hotels and accommodation have wifi access too, making it better equipped and connected than anywhere else in the archipelago.
This location promises you a holiday you won't forget, either with your family, a group of friends or a romantic trip for two. A sun-drenched getaway, rich in white sand beaches and turquoise coastlines, in a corner of the world so beautiful you have to see it to believe it!